Richard Pococke in 1752 notes that "they have a merchant who imports very good French wine at £16 a Hogshead".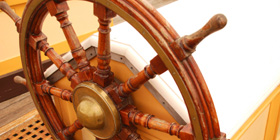 Captain Pratt
At the turn of the 18th Century a former Treasury official named Captain Pratt leased tracts of land in Burishoole from the Medlycott family with a view to developing a linen trade. He developed a new town and new port named Newport-Pratt.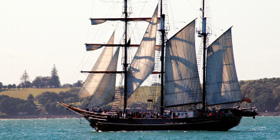 Busy Port
The person who oversaw the building of the Quays was James Moore, land agent for the estate. At this time the harbour appears to have been a busy port. Records show ships of French and German origin arriving here.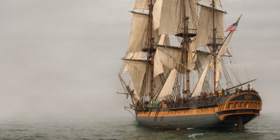 Import & Export
The harbour was part of the backbone of the Carey family's business in the town in the late 1800s and early 1900s, through which materials were imported and exported.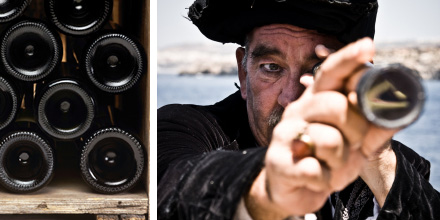 The Harbour
Currently the harbour is utilised by fishermen and leisure users, as well as playing host to raft races and other watersports events over the summer months.
Captain De Bille
In 1782 a Danish Frigate 'Bornholm', which had left Copenhagen for the Danish West Indies, was blown by a storm into Melcombe Bay. The fever stricken crew were hospitalised in a building in Melcombe. The captain, Mathias de Bille was befriended by local merchant John McLoughlin and it was in John's house on main street that the captain died. The Danish Royal family later financed the building of De Bille house on Main Street.