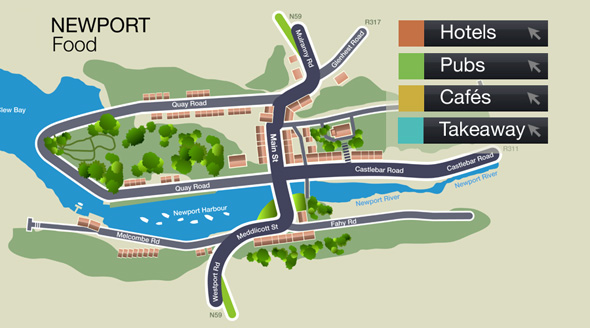 On Fridays you can explore the local artisan produce on sale at our weekly street market on Medlicott Street. Cakes, cheeses, fresh seafood, home-made jams and sauces, organic vegetables – why not bring a taste of Newport home with you ?
… and don't forget to ask about our famous putóg !
FOOD
After a day spent cycling the Greenway or exploring the rugged beauty of the Mayo countryside, it's time for a bite to eat. Newport offers a wide range of dining options. Whether you fancy a coffee and fresh, home-made pastry, a hearty plate of bar food or a seven-course gourmet dinner – the choice is yours.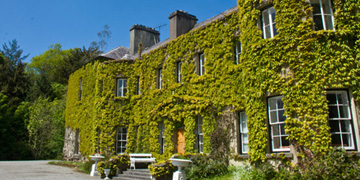 Newport House Hotel
Newport provides guests with a unique opportunity to experience the elegance and hospitality of an historic Irish Country House Hotel, with luxury guest accommodation ideal for an overnight stay or longer sojourn.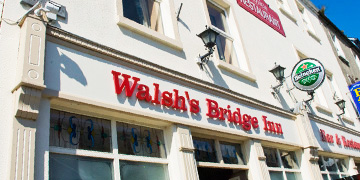 Walsh's Bridge Inn
Walsh's Bridge Inn is a B&B, bar & restaurant situated in the heart of the town. Breakfast, lunch & evening meals and a wide selection of bar snacks are served daily & all size parties are catered for.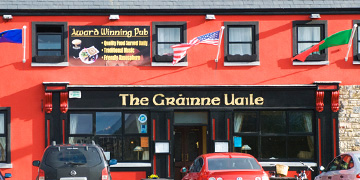 The Gráinne Uaile
Traditional local bar with stunning views of Newport Town and Clew Bay. Fine food, excellent atmosphere and great Guinness!!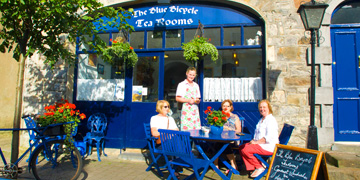 The Blue Bicycle Tea Rooms
The Blue Bicycle Tea Rooms located on Main Street, Newport, central to the Great Western Greenway. The Blue bicycle Tea Rooms with vintage old worlde atmosphere serves all homemade fare on china tea sets. Home made scones, layered fresh cream and strawberry cakes, walnut and coffee cake, homemade apple and almond pie. Homemade vegetable soup, salads, cheese, paninis and sandwiches. Served with Blue Bicycle in house pesto, salad dressing and Blue Bicycle pickled cucumber. All ingredients are locally sourced, organic and home grown. For a special treat try our vintage Afternoon tea. Tea menu and selection of coffees and beverages available. Open during Summer Season.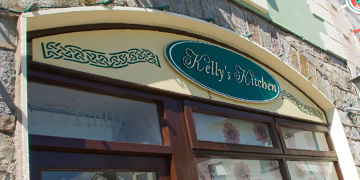 Kelly's Kitchen
Opening hours 9:30 – 6:00pm Monday to Saturday.
Home cooking at its best, with a menu to suit all tastes and all ages. We offer a selection of fish, meat and speciality dishes. All food is sourced locally. Why not try award-winning Kelly's black and white pudding plate or sample Kelly's mixed gourmet sausage plate? Hitting the Greenway? Pop in and avail of our takeaway service of sandwiches, salads and hot meals.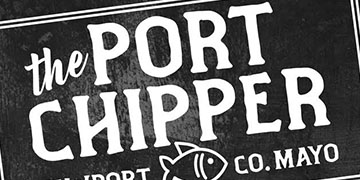 The Port Chipper
Meddlicott Street, Newport