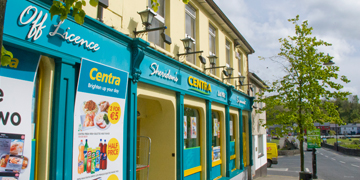 Centra Supermarket (Sheridans)
Supermarket incorporating off-licence, Deli, Fresh meat/fish counter, fresh foods and groceries. Other services include ATM, Bureau de Change, Home deliveries, Instant photo printing.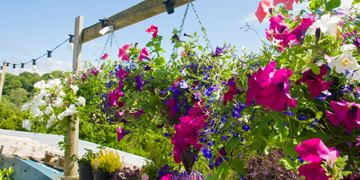 Chambers Garden Centre
Beautiful site set on the bank of the Black Oak River. Stocking a big selection of trees, shrubs, flowers, veg and flower seed.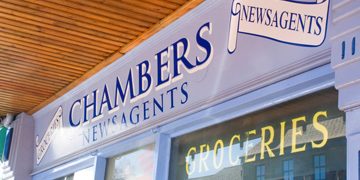 Chambers Newsagents
Convenience shop, fresh bread baked in store each day. Rolls, sandwiches etc made to order. soft ice cream, minerals, open early day 8.00am - 9.00pm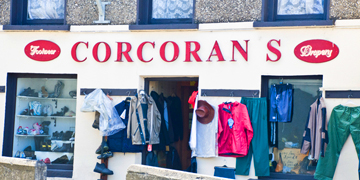 Corcorans Drapery
For great value all year round why not call to Corcorans Drapery footwear & household - stockist of mens wear, ladies wear and household. We stock waterproof jackets and trousers, hiking boots and reflective jackets, & hi vis sleeveless jackets suitable for walking or cycling on the greenway.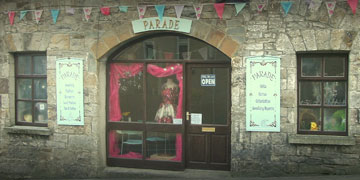 Parade – Gift Shop & Café
At PARADE we have lots of items to catch your eye. We love our curios, which we have picked up in all sorts of interesting places - bootsales, markets & dealers. You might find a little gem amongst the books, china, lamps, pots, ceramics & other vintage treasures. They all blend beautifully with the craftwork, new items, & local produce such as Tim Steven's super popular honey!! You could be inspired by something old & quirky or something brand new or even something for your tummy. That's the joy of it!!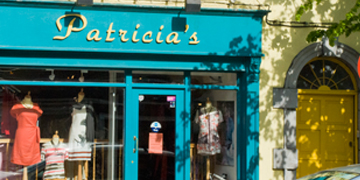 Patricia's Fashions
Handbags, costume jewellery, fascinators and lingerie. children's wear sizes up to 10yrs. School uniforms. Gift vouchers available. Everyone welcome. Open Tuesday till Saturday all year round.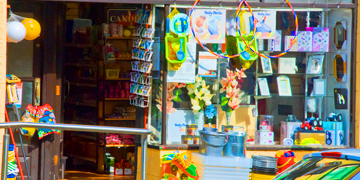 The Very Thing
Variety Shop - Greeting cards, giftware, stationery, toys, toiletries, hardware and party decorations. Open 9am-6pm 7 days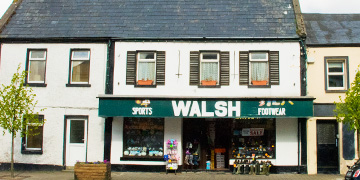 Walsh's Footwear & Sport
Mens, ladies and childrens footwear also football boots, footballs, hurling, tennis, golf, rugby and soccor balls, jerseys, socks and gloves etc.