Plans and information about the proposed development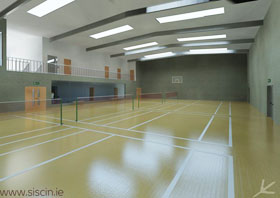 Glenhest Road Site
Newport and District Development Company (NADDCo) has acquired a 25-year lease on 6.25 acres of land on the Glenhest Road for the purpose of developing community facilities, in line with the Community Futures Plan 2011-2016. The site is well located close to Newport town, adjacent to the GAA grounds.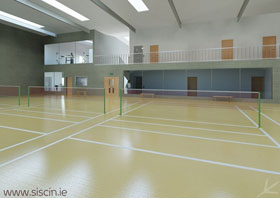 Community Futures
These facilities were identified as the top priority for the Burrishoole area in the Community Futures planning process that took place in 2010/2011 where all households in the area were asked for their opinions and views on how the Burrishoole area should develop and what was needed most.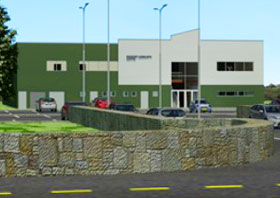 Obtaining lease
Considerable work was undertaken by NADDCo representatives in obtaining this lease on the site from the VEC which was originally destined for the development of a secondary school for Newport. One of the conditions of this lease is that we are required to have the main building in place within the first 5 years.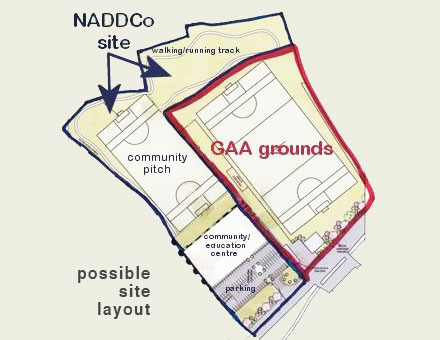 A positive development for the area
This is a huge initiative for the Burrishoole area and will provide substantial benefit to everyone who chooses to get involved in a group/club that will use these facilities once completed. The next step is to reach out to those groups and determine how best to take this project forward considering theirs and your needs. We are sure that you will agree that this is a positive development for the area and encourage you to get involved, either through a group or as an individual.
Plans of the proposed development
Plans of the proposed development have been prepared, incorporating a Community Centre which will include reception area, rooms which will be used for educational purposes, cafeteria area, male/female changing rooms and a large double height multipurpose area suitable for sports such as indoor soccer/basketball/badminton etc., as well as other social and cultural activities. Outside, there will be a community pitch that could be used for Gaelic, Soccer and Rugby - for example - and any other sports that may be suitable. There will be a walking/running track for light exercise that will run around the perimeter of the site. In addition, there will be ample parking facilities onsite. Those who attended "Community Futures Day" in Hotel Newport in April 2011 will have seen the plans and artists impressions of how it will look and what it will include.
Interior images of community centre thanks to Dan Deery, Srahmore
Over the next number of months, there will be further updates regarding activities related to this project available here. Please check in regularly to see how progress is going.