Welcome to Newport, County Mayo, a beautiful heritage town at the heart of the Great Western Greenway, stunningly located on the shores of Clew Bay.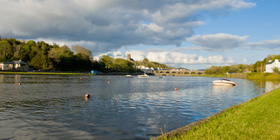 NEWPORT HARBOUR
Renowned for its excellent fishing, Newport offers something for everyone - whatever your level of expertise. We have sea angling in the bountiful waters of Clew Bay, while Newport River and Beltra Lake are regarded as some of the best fresh water fishing grounds in Europe.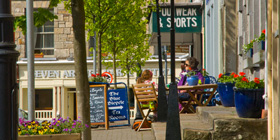 MAIN STREET
A magnificent 19th century red sandstone viaduct; the ancestral home of Princess Grace of Monaco; a beautiful Romanesque church, housing the last stained glass window designed by Harry Clarke - just some of the many hidden gems waiting to be discovered.